Chinese New Year 2019 - The Year of the Pig
Chinese New Year has long been celebrated across the World beyond China, including countries throughout Asia, North America and indeed anywhere with a large Chinese population. Sydney, London, and San Francisco all claim to host the largest Chinese New Year celebrations outside Asia.
The festival celebrates the beginning of the new year according to the Chinese calendar. Usually referred to as the Spring Festival in China itself, it is associated with a number of ancient myths and legends. For example, each year is associated with a 'zodiac' represented by one of 12 different animals: Rat, Ox, Tiger, Rabbit, Dragon, Snake, Horse, Goat, Monkey, Rooster, Dog and Pig. The zodiac cycle repeats every 12 years. 2019 is the 'Year of the Pig'. In terms of yin and yang the Pig is yin. In Chinese culture, pigs are the symbol of wealth. Their happy open faces and big ears are signs of fortune. The first day of the Lunar New Year in 2019 will be on Tuesday, 5 February 201
Today, Chinese New Year is observed as a public holiday in China and in a number of countries and territories where there is a sizable Chinese population. Chinese families come together for the annual 'Reunion Dinner.' Every house is thoroughly cleaned to sweep away any ill-fortune and to welcome any incoming good luck. Other activities include lighting firecrackers and giving money in red paper envelopes and exchanging gift
Red, orange, pink, white and gold are the lucky colors for 2019's 'Year of the Pig', so with this in mind, we have curated a special collection of roses, which are the perfect picks to celebrate this Chinese New Year. If you want the luck that goes with your gift to last longer, make sure to choose our Infinite Roses®. These 'forever roses' are real Ecuadorian roses, that will last more than a year without water, and are a superbly stylish way to Feng Shui your home. In this collection you will find beautiful single roses, gorgeous gift boxes, and divine arrangements all in these lucky accent colors, which bring good fortune throughout the year. Moreover, especially to celebrate this Chinese New Year 2019, we have launched a new design, the Infinite Rose Fortune. The Infinite Rose Fortune is designed with three stunning Infinite Roses, in our exclusive silver vase, and presented in a luxury black gift box – the ideal gift for Chinese New Year, and perfect for adding a contemporary touch to any interior. For luxury, fresh-cut Ecuadorian roses, the color combinations in our Classic Rose Verano and Classic Rose Boulevard are just what you need for a propitious start to 2019, the 'Year of the Pig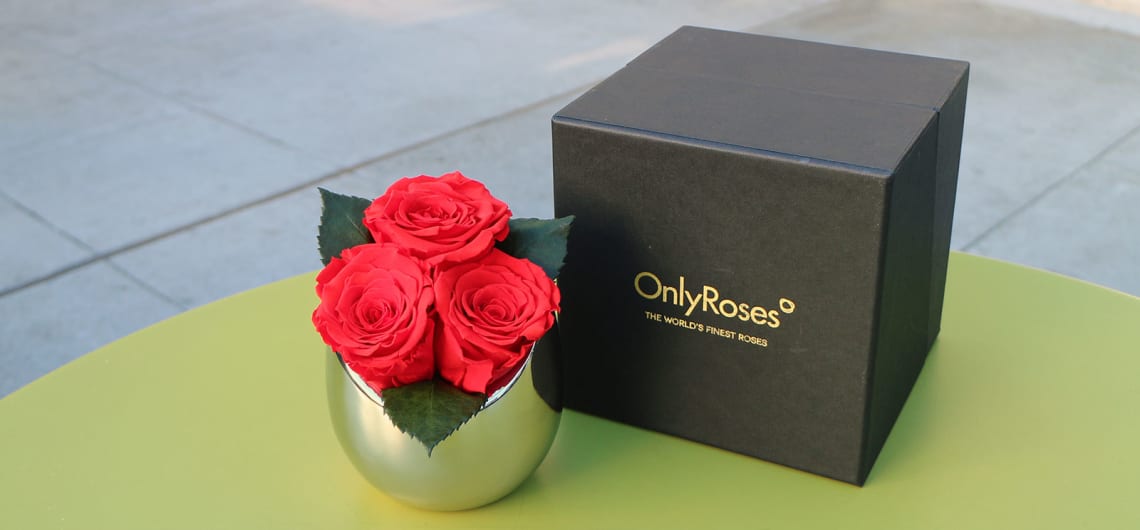 Kung Hei Fat Choi!